'Major damage' as huge tornado rips through neighborhoods south of Oklahoma City
- Mon May 20, 2013
MOORE, Okla. (May 20, 2013)—A powerful tornado mile-wide tornado flattened schools, homes and buildings Monday afternoon as it moved through the Oklahoma City suburb of Moore.
At least one school was damaged.
Gary Knight with the Oklahoma City Police Department said the school sustained "extensive damage," but did not know if there were injuries.
TV reports, however, indicated two elementary schools were damaged and that as many as 75 students and teachers were trapped under rubble in one of them.
Reports indicated 30 children were pulled from the rubble alive, but it's not clear whether they were among the larger group.
Rescuers were going door-to-door through neighborhoods, searching homes and shelters.
The tornado first touched down in Newcastle, Okla. and moved east across southern Moore before crossing Interstate 35.
The Oklahoma House of Representatives canceled its afternoon sessions so Capitol employees and state lawmakers could take shelter.
Sirens blared and workers made their way to the Capitol basement.
Oklahoma City's southeastern suburbs were hit by a storm Sunday that produced a tornado in which two people died.
The suburb of Moore, where Monday's damage was concentrated, was hit hard by a tornado on May 3, 1999 that generated the highest winds ever recorded near the earth's surface.
Tornado levels homes, a school, in Oklahoma City suburb - CNN.com
'Major damage' as huge tornado rips through neighborhoods south of Oklahoma City - U.S. News
LIVE TV:
Tornado strikes Oklahoma - Video on NBCNews.com
These poor people who have been going through economic hardship.. and now this.. these poor, poor people.. my heart goes out to them all..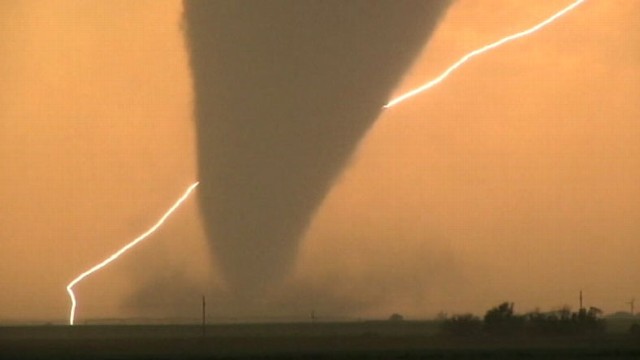 Live Tornado ( Epic Footage ) Oklahoma Large Deadly : Category 5 Newest 5/20/2013 - YouTube
Oklahoma tornado carves trail of destruction - CBS News Video
Severe tornado tears through Oklahoma City suburb - CBS News Video
75 students trapped under cars and rubble in school.. gas leaking.. they are having problems getting to the school to help the children.