British comic actor Charlie Chaplin spent his early years growing up in poverty in grim Victorian London.
Chaplin was born in London in 1889. Despite being the world's richest country in the 19th Century, many of Britain's citizens experienced unbelievable poverty and hardship.
Like many of Britain's poor, Chaplin was sent to a workhouse to eke out a miserable existence.
He eventually made it into the big time, by going to the US where he became a big Hollywood star....
Charlie Chaplin was a child pauper, website proves
By
Daniel Cochlin
13th September 2008
Daily Mail
Fascinating details of Charlie Chaplin's early years growing up in a grim Victorian workhouse can be revealed for the first time.
Fans of the legendary silent film star can now see the stark scrap of paper that details his incarceration in the squalid building.
Chaplin was admitted to the workhouse in London at the age of seven, along with his older brother Sydney, after his alcoholic father abandoned him when his mother was committed to an asylum in 1896.
Legend: Chaplin based The Tramp on his poverty-stricken time in London
There, the future Hollywood legend would have been exposed to appalling conditions and forced to survive on the most basic diet of gruel. Along with 11-year-old Sydney, he was made to work and would have been housed with unemployed men.
It had previously been believed that Chaplin spent time in a workhouse but no evidence existed to prove it. Now the newly released page of the workhouse notebook can be seen as the London Metropolitan Archives (LMA) upload 500 years of history on to the web.
LMA bosses say the document is 'concrete proof' that Chaplin started life as a pauper, although he spent only a few weeks in the Newington Workhouse in Walworth, South London.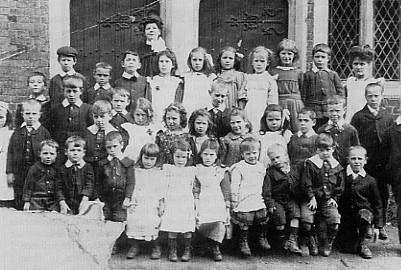 Many poor children and adults were sent to workhouses in 19th and early 20th century Britain, where conditions were harsh
The hand-ruled page – dated '9th week Midsummer 1896' shows Chaplin's date of birth and reveals he was placed on a 'number four' diet, the worst available to workhouse youths.
Chaplin later said his tough upbringing formed the basis for one of his best-known characters, The Tramp.
Workhouse: Chaplin's entry in the institution's book in 1896, when he was seven
The actor won three Oscars for his acting achievements before he died on Christmas Day 1977, aged 88.
Chris Blackwood, a spokesman for the LMA said: 'People have been speaking of Charlie's time in a workhouse for a long time but this is the first actual concrete proof. As the record shows, he was put on a diet for very young children and it would have been the worst diet.
'He would have had the bare minimum to keep him alive – gruel, porridge or basic cereals.
'Workhouses were desperate places, where those needing to rely on benefits were made to work for their survival.'
The boys were eventually placed in the Central London District School for Paupers in Hanwell, West London, and Chaplin went on to find fame in the United States after touring there with theatre impresario Fred Karno.
The Newington Workhouse was shut after the Local Government Act of 1929 abolished poor houses. It was demolished in 1969 and replaced by a housing estate.
The release of the fascinating page coincides with the uploading early next year of more than 77million records that detail the capital's history on to
www.ancestry.co.uk
.
Mr Blackwood said: 'We are allowing anyone to access any record taken in any part of London in the past 500 years.'
dailymail.co.uk