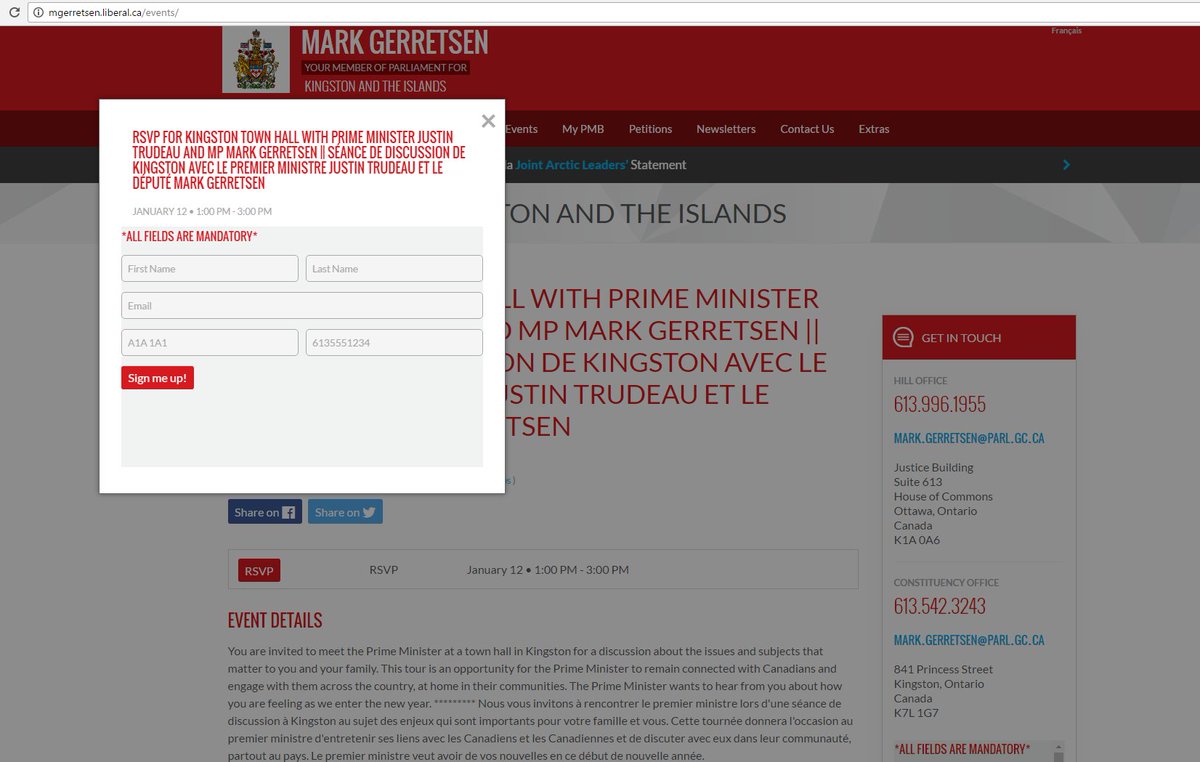 Canadians who want to attend events on Prime Minister Justin Trudeau's so-called "church basements" tour this week are being asked to submit their names, phone numbers and email addresses through Liberal MPs' pages on the party website.
Three Ontario MPs that are hosting events in their ridings with Trudeau this week are directing potential guests to event listings on their personalized pages on Liberal.ca that allows them to RSVP by filling in a form with their contact details.
The Prime Minister's Office denies the party is harvesting this potentially valuable voter-contact data from the event registrations, saying the information is submitted through webpages controlled by the individual MPs, not the party.
"No information collected by the MP site, including event registrations, is shared with the Liberal Party of Canada," said PMO press secretary Andrée-Lyne Halle.
mo
Liberal MPs collecting contact data on Canadians who want to attend Trudeau events | CTV News