Retailer faces backlash over 'Porn Star' onesies
QMI Agency
First posted: Saturday, November 22, 2014 11:07 AM EST | Updated: Saturday, November 22, 2014 11:28 AM EST
An online clothing store in the U.K. continues to sell baby blankets with the slogan 'F--- Me Like A Pornstar' and onesies with the words 'Porn Star' despite a massive online backlash.
As of Saturday morning, cafepress was still selling more than 130 items, including blankets, onesies and T-shirts for toddlers with slogans like 'Liquor In The Front Poker In The Rear.'
"This content serves to reinforce women's second class status, as less than men, as mere objects for men's entertainment and gratification," Caitlin Roper, of women's rights group Collective Shout,
told The Independent
.
She said Cafe Press' "pro-rape 'humour' trivializes crimes of violence against women," and reduces a global issue affecting millions of women every day to a "punch line of a joke.
"I can't believe I even have to argue that sexualized or porn-inspired imagery and slogans on baby clothes and merchandise is unacceptable," she added.
CURB, an organization working to abolish human trafficking and the sex trade in the Caribbean, tweeted: "Is there no Code of Ethics that exists to prevent merchants from developing slogans which promote #pedophilia."
Roper told The Independent she was shocked by Cafe Press' response to her concerns.
"They suggested I redirect my energy and instead of tweeting I should fill out reports. I countered that they should exercise some corporate social responsibility and asked if they were going to pay me to do their job for them."
Roper tweeted: "According to @cafepress, it is the role of customers to regulate pro-rape material on their site #notbuyingit.'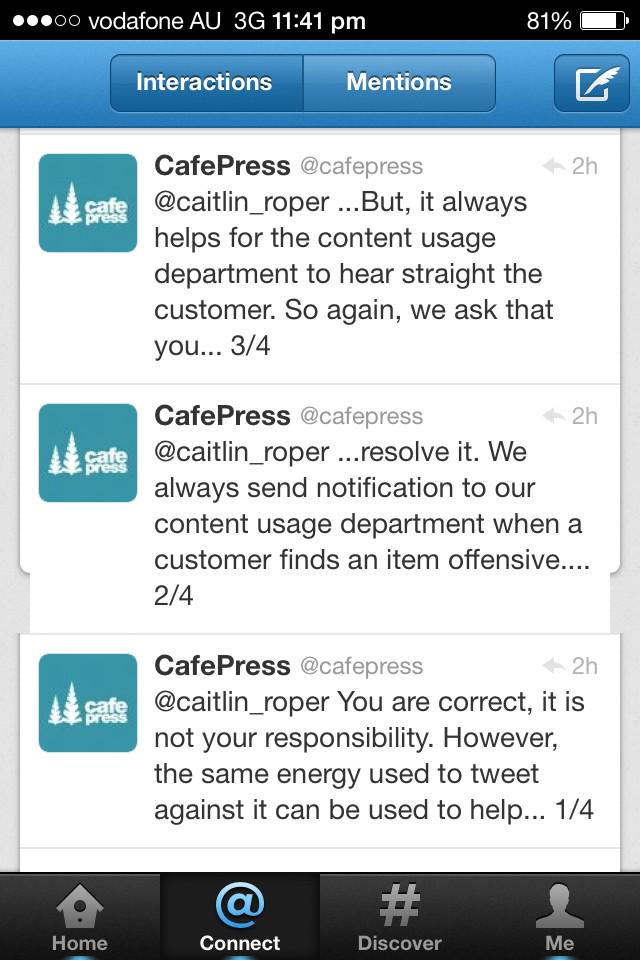 Retailer faces backlash over 'Porn Star' onesies | Fashion | Life | Toronto Sun