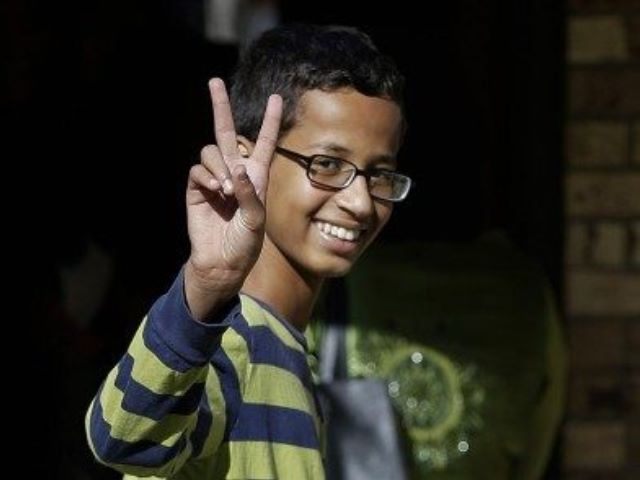 The family of "Clock Boy"Ahmed Mohamed demanded a total of $15 million dollars from the City of Irving and the Irving Independent School District or else they will file a lawsuit.
Lawfirm Laney and Bollinger sent the City of Irving and Irving ISD letters demanding they pay the family $10 million from the City of Irving and $5 million from Irving Independent School District for damages it claims Ahmed and the family suffered following the teen's arrest in September, KDFW 4
reported
. Otherwise, they will sue. The family also wants an apology from the Irving Mayor Beth Van Duyne and Irving Police Chief Larry Boyd.
mo
'Clock Boy' Ahmed Demands $15 Million from Taxpayers