General Zod for Ontario premier? Not really, but it's a funny distraction in a close race
Jane Stevenson
More from Jane Stevenson
Published:
June 1, 2018
Updated:
June 1, 2018 3:48 PM EDT
General Zod for Ontario Premier sign.Zoltan Hawryluk
If PC leader Doug Ford, the NDP's Andrea Horwath and current Liberal premier Kathleen Wynne don't do it for you, there's always a fictional option to lead Ontario after the coming provincial election less than a week away.
Would you believe General Zod of Krypton, who is best known as the DC Comics villain most famously portrayed by British actor Terence Stamp in the 1978 and 1980 films, Superman and Superman II , starring the late Christopher Reeve as The Man of Steel?
Zoltan Hawryluk, a Toronto "web developer & calligrapher," according to his Twitter page, created the mock election sign featuring Stamp in character with his hair slicked back and a low-cut black jumpsuit, with the phrase, "Kneel before General Zod for Ontario Premier, less evil than the other guy," a few weeks ago.
Hawryluk, also the lead singer of punk band Conflicting Plaid according to his Twitter account, admitted on his Instagram account that he got a lot more than he bargained for after creating the sign following a night of drinking when his creation became a social media hit and got press attention.
"It's also gaining traction on Reddit and Facebook," he wrote. "*And* there is now a Zod For Premier account (which I did not create). Not bad for something I made after a couple of drinks! EVERYONE IS KNEELING BEFORE ZOD!!!"
In this 2006 publicity photo released by Warner Bros. Home Entertainment, actor Terence Stamp portrays General Zod in the 1978 film "Superman." (AP Photo/Warner Bros. Home Entertainment) AP
The General Zod For Premier twitter account says of the leader: "General Zod is dedicated to the subjugation of the people of Ontario. He is a ruthless dictator. In short, a better choice than Doug Ford."
Fans of the sign have reprinted it, at Hawryluk's urging, and its been posted to some other front lawns around the city according to his Twitter feed.
jstevenson@postmedia.com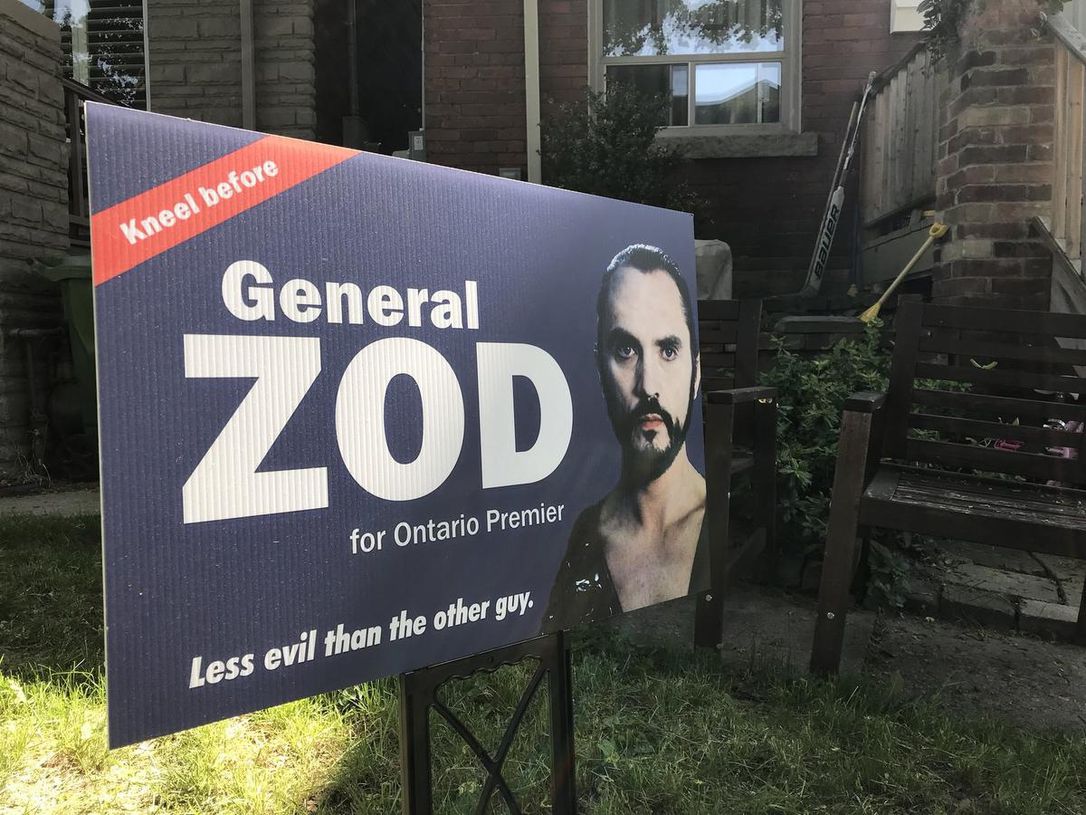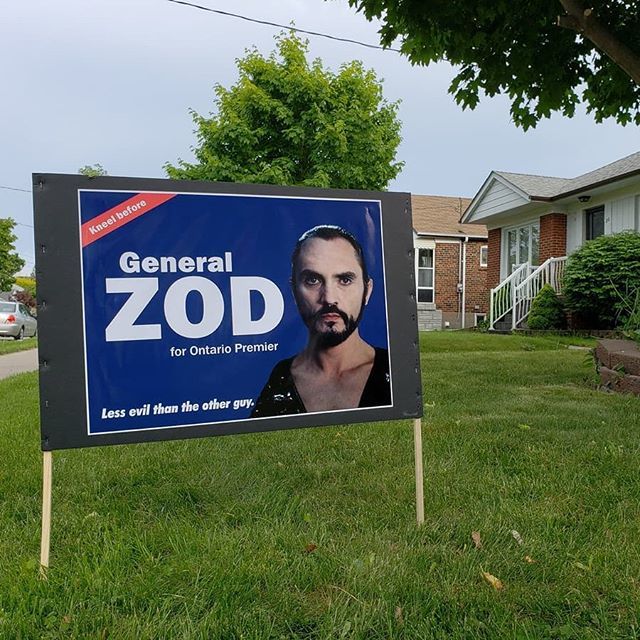 http://twitter.com/zoltandulac
http://instagram.com/p/BjdudIonXej
http://twitter.com/ZodFor
General Zod for Ontario premier? Not really, but it's a funny distraction in a close race | Toronto Sun