+1
#331
Re: Democrat Party Civil War Begins
Jan 16th, 2019
https://www.breitbart.com/politics/2...-of-the-union/
NBC, CNN: Secret Service, DHS Reject Nancy Pelosi's 'Security' Excuse for Canceling State of the Union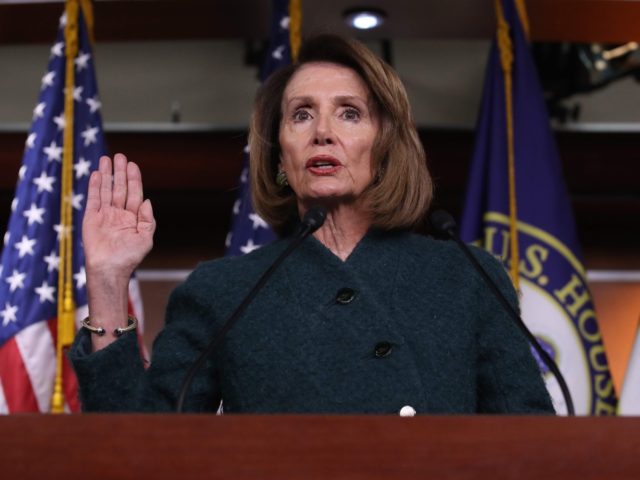 Multiple reports indicate that the U.S. Secret Service and the Department of Homeland Security both reject Speaker of the House Nancy Pelosi's stated reason for asking the President of the United States to postpone the State of the Union address.
On Wednesday, Pelosi
wrote
to the president to rescind her Jan. 3
invitation
for him to address Congress on January 29, in keeping with tradition.
Pelosi
blamed
a lack of available security due to the ongoing partial government shutdown: "This requires hundreds of people working on the logistics and security of it. Most of those people are either furloughed or victims of the shutdown. The president's shutdown. But that isn't the point. The point is security. … [It's] a security decision which is completely out of my hands."
https://www.investmentwatchblog.com/...99990-in-2018/
Nancy Pelosi's net worth $196,299,990 in 2018
https://www.investmentwatchblog.com/...is-escalating/
Update: "Soft Civil War" that is escalating
We are already in the Civil War, it is a new level called a "Soft Civil War" that could escalate anytime.
— Each side undercutting the legitimacy of the other. Refusing to recognize election results when other side wins. (Done)
— Federal government paralyzed by parallel disagreements. House would make a move, Senate would block it.
(In Progress)
— Allegations of voter fraud, some of them quite accurate. (Done)
— Violence becoming part of politics. Even on the floor of the Congress.
(Soon)
What happens when these trends accelerate:
— Militia activity becoming more widespread. (Nothing Happening)
— Political parties edging into becoming militias.
(Soon)
— General radicalization with the passage of time. Today's extremism is tomorrow's norm. (Done)
— When people are charged with treason, juries say it was self-defense. (Hillary, FBI, DOJ?)
— Acts of terror and more to respond to the attack. (Illegal Immigration and Caravans?)
— Eventually, the presence of U.S. troops in someway. Done (Southern Border)