Fighter jets and the sound of artillery were heard across Northumberland National Park as the army engaged in an intensive training exercise.

Using live firing and simulated training, UK forces were joined by French and Danish troops as they prepared for their role as part of NATO's Very High Readiness Joint Task Force.

Ready for battle! Northumberland is INVADED as British troops are joined by French and Danish soldiers (and a couple of fighter jets) for a NATO exercise preparing them for war

British soldiers were joined by French and Danish troops for intensive training exercises in Northumberland

Part of NATO's Very High Readiness Joint Task Force, troops used live firing to display full combat capabilities

Light armour weapons were supported by F-15 fighter jets overhead to simulate real life battle conditions

The UK assumed responsibility for the VJTF as of January.
Exercises were carried out at the Otterburn Ranges


By
Rod Ardehali For Mailonline
7 March 2017
Fighter jets and the sound of artillery were heard across Northumberland National Park as the army engaged in an intensive training exercise.
Using live firing and simulated training, UK forces were joined by French and Danish troops as they prepared for their role as part of NATO's Very High Readiness Joint Task Force.
Pictures taken from the exercise show troops in full combat readiness displaying the full power of NATO forces.
British soldiers from the 1st Artillery Brigade were joined by NATO soldiers from France and Denmark as they engaged in an intensive live training exercise designed to simulate war conditions. The UK assumed responsibility for NATO's Very High Readiness Joint Task Force as of January and put into practice their operation readiness at Northumberland National Park
Regular and reserve units from Newcastle, North Yorkshire, Edinburgh, Wiltshire and Somerset took to the Otterburn Ranges in Northumberland to allow the synchronisation of air and artillery firing within a war-fighting scenario - designed to respond to emerging security challenges posed by Russia, as well as the risks emanating from the Middle East and North Africa

Troops used AS-90 Braveheart 155mm self-propelled howitzer lightly armoured artillery piece. The Braveheart fires missiles with a range of 16 miles, weighs roughly 45 tonnes, and can fire six rounds per minute for three minutes or two rounds per minute for 60 minutes. The AS-90 was used to devastating effect in operations in Iraq
An F-15 fighter jet is seen overhead. The twin-engine, all-weather tactical fighter aircraft has been perfected for dog-fighting manoeuvres and strategy. The F-15 fly can fly at low altitudes, at night and in any weather conditions and is capable of attacking ground targets with a range of precision-guided and unguided weaponry - used recently against the Islamic State
The Very High Readiness Joint Task Force (VJTF) is part of NATO's enhanced Response Force which was agreed at the 2014 Wales NATO Summit. It was decided then that the alliance's collective defence was to be strengthened to eventually consist of 20,000 personnel with Land, Air, Maritime and Special Forces components

Around 1,500 troops are taking part in the training exercise over the next two weeks. Soldiers from Britain, Estonia, France, Denmark and Poland saw the latest 'dome simulators' which provide training before moving to live firing supported by F-15 fighter jets overhead, again replicating real life battle conditions
Troops were pictured using the L118 light gun, a 105mm towed howitzer. The weapon has been a favourite of the Royal Artillery for more than 30 years and was used effectively in the Falklands as well as in Bosnia, Kuwait, Afghanistan and Iraq. It can fire off six rounds per minute at a maximum range of just over 10 miles while it's capable of destroying a tank within 870 yards
The VJTF has an ability to respond to aggression on NATO territories within 48 hours. However the VJTF is established on a rotational basis and therefore does have a permanent base. Last year the brigade participated in several tactical and strategic exercises around Europe to ensure swift and cohesive combat readiness between NATO states should they be required



Located not far from the Scottish border, the Otterburn Army Training Estate (ATE), established in 1911, is Britain's largest firing range, covering 93 square miles, around a quarter of Northumberland National park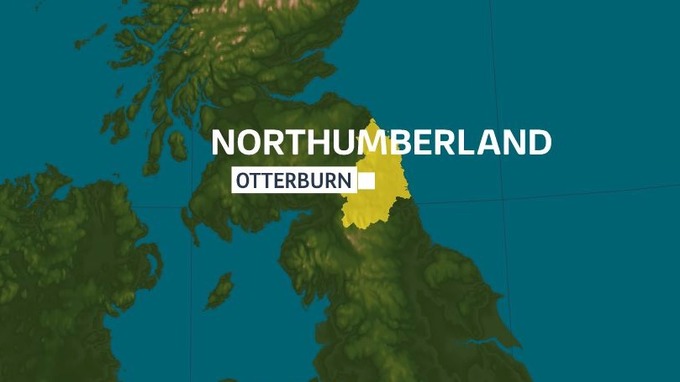 Read more: British troops joined by NATO forces in intensive training | Daily Mail Online
Follow us: @MailOnline on Twitter | DailyMail on Facebook

Last edited by Blackleaf; Mar 7th, 2017 at

05:27 AM

..