Canadian spammer fined $1 billion
Posted via
Canadian Content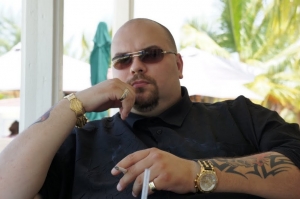 Montreal man Adam Guerbuez has been ordered last week to pay more than $1 billion in fines to Facebook after a Quebec Superior Court upheld a California decision in 2008 for spamming over 4 million profiles.
The U.S. judge fined Guerbuez US$100 plus another US$100 in punitive damages for each of the spam messages he posted on Facebook users' walls, totalling 4,366,386. The fine was originally over US$870 million which equalled $1,086,928,721 in Canadian funds at the time the judgement was rendered.
The Quebec man complains, however, that he was unable to defend himself in a foreign land saying "For a major trial like that, it would have been at least $100,000. They decided to issue a judgement by default and bring it to a Quebec judge to get it enforced here."
Unfortunately for Facebook, they probably won't see very much from Mr. Guerbuez as he filed for bankruptcy in August.
Without feeling any shame, Guerbuez claims this judgement and the news surrounding it has been a blessing in disguise, "People know what I'm capable of doing: large-scale marketing" he says. He also claims there's a possible book and movie deal coming out of this fiasco.
According to Cisco Systems, the top spam-producing countries in 2009 were Brazil, the United States, India and South Korea.
Original Article:
http://www.canadiancontent.net/commt...llion_998.html