Canadians' personal data vulnerable, commission finds
Posted via
Canadian Content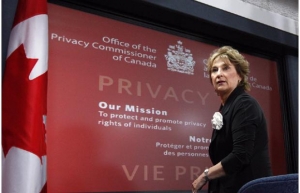 So you think the government keeps your personal data safe? 'Think again' says a new report by federal privacy watchdog as the carelessness of the federal government is revealed.
The government is being criticized for the way it disposes of computers, the way it shreds paper and how it uses mobile devices such as Blackberrys.
"Our audits turned up some disturbing gaps in the privacy policies and practices of government institutions," Privacy Commissioner Jennifer Stoddart said in a statement.
Another investigation uncovered how a former Revenue Canada employee posted the tax details of sports stars on Internet chat groups or that many other workers had been accessing personal tax files without authorization.
"When it comes to safeguarding the personal information entrusted to it, the government of Canada must always be held to the very highest standards of account," Stoddart said in the release.
Coming back to how the government disposes of computer hardware, an audit showed that hard drives were never properly wiped, leaving behind classified and personal data on citizens before being donated to schools or otherwise disposed of.
Wireless devices were also under the microscope of the auditing team, which found that government employees had not taken enough time to set strong passwords or to use proper encryption.
The commissioner noted that there were relatively few breaches found, but the government should still protect sensitive and classified data.
Original Article:
http://www.canadiancontent.net/commt...finds_997.html