+1
#1

Top Rated Post
Jul 14th, 2014
one free internet for the crowd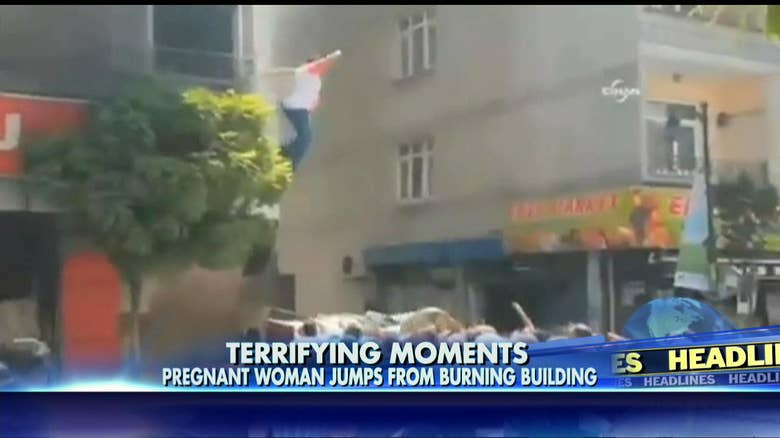 Terrifying moments were caught on camera when a pregnant woman was forced to jump from a burning building.
Video out of Turkey captured the moment the women jumped from the second floor into the crowd as smoke came pouring out of a movie theater.
Bystanders caught the expecting mom with a sheet and pieces of cardboard. She was taken to a nearby hospital and is said to be doing fine.
more/video
Crowd Catches Pregnant Woman Jumping From Burning Building | Fox News Insider
(external - login to view)