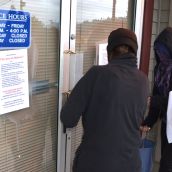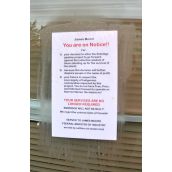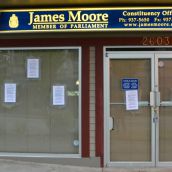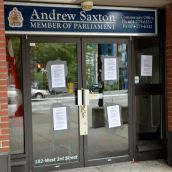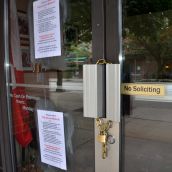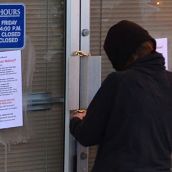 UNCEDED COAST SALISH TERRITORY - Citizens reacting to the federal government's approval of the Northern Gateway pipeline put their MPs on notice early this morning.
The constituency offices of Conservative MPs Andrew Saxton in North Vancouver and James Moore in Port Moody were chained shut around 6:30 am. Notices posted on the front windows of the offices call on the MPs to " vacate (their) posts as 'public servants'". The notices say "Your services are no longer required".
MPs put on Notice - Chain Reaction over Enbridge | Vancouver Media Co-op
(external - login to view)
and so it begins.