#271
Re: Trayvon Martin: civil rights leaders call for Florida police chief to resign
Apr 2nd, 2012
Ok kids: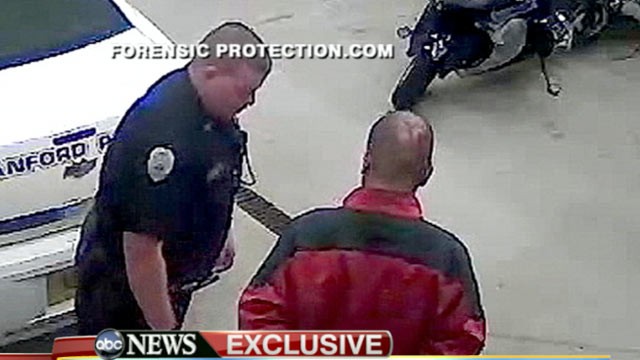 ABC News Exclusive
George Zimmerman Video Shows Injury to Back of His Head
Enhanced video footage of George Zimmerman
(external - login to view)
being taken into custody less than 30 minutes after he shot and killed Florida teen
Trayvon Martin
(external - login to view)
shows the neighborhood watch captain with what could be an injury to the back of his head.
The never-before-seen evidence of an injury to
Zimmerman
(external - login to view)
, in this case a gash or mark to his head, would appear to back his claim that he was in an altercation with Martin on the night of Feb. 26 in Sanford, Fla. Zimmerman says he shot the teen in self defense after he was attacked.
Zimmerman, 28, claims Martin, 17, punched him in the nose, knocked him down and repeatedly slammed his head into the ground.
The police surveillance video, first obtained exclusively by ABC News last month and clarified by Forensic Protection, Inc., shows Zimmerman exiting the police cruiser with his hands cuffed behind his back. Zimmerman is frisked and then led down a series of hallways, still cuffed. At one point, one of the officers stops to look briefly at the back of Zimmerman's head.
There was no obvious sign of any injury to Zimmerman's head or face on the video until it was enhanced. But the enhanced video does not show any visible injury to Zimmerman's nose, nor any signs of blood on his shirt.
more and the enhanced video...
Trayvon Martin Case: Video Shows Injury on George Zimmerman's Head - ABC News
(external - login to view)
articles.orlandosentinel.com/...teer-zimmerman
(external - login to view)