At least they have a sense of humor about the whole thing.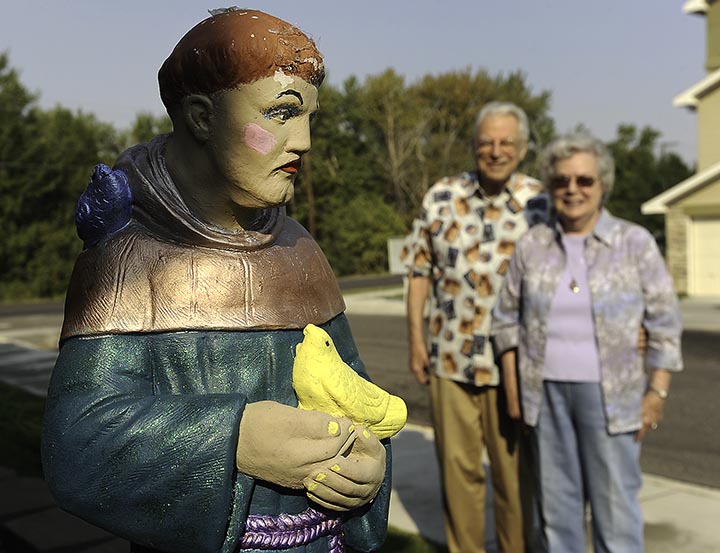 St. Francis may have been from Assisi, but according to Mary Jo Paul, he wasn't a sissy.
In a letter to the editor published Aug. 13 in the Chronicle, she warned the thieves who stole her 2-foot, roughly 50-pound terra cotta statue of St. Francis to watch their karma.
Maybe whoever stole St. Francis read the letter and was a little worried, or maybe returning him was the plan all along.
Either way, Saturday morning, St. Francis reappeared in exactly the same spot from where he was taken from their Sourdough Road home. But he's not unscathed.
A new paint job gives him glittering green robes, gold sandals and a purple rope belt.
"I call it shock and awful," Paul said.
St. Francis also has new eyebrows, rouge on his cheeks, green sparkle eye shadow to match his robes and yellow finger and toenail polish. His bird friends, once muted terra cotta, are now a brilliant blue and canary yellow.
more...
Stolen statue returned to owner with makeover - The Bozeman Daily Chronicle: News
(external - login to view)