+2
#1

Top Rated Post
Dec 20th, 2015
I just finished watching the Nine Part documentary that follows the wrongful conviction of Steven Avery who served 18 years for a rape he did not commit, only to be exonerated by DNA evidence. But that is really where the story begins, because Avery, in the midst of a multi-million dollar lawsuit against the County that wrongfully convicted him suddenly is charged with the murder of a 25 year old Wisconsin woman named: Teresa Halbach.
This documentary is not a reality show, but a 10-year look at one of the most fascinating bizarre cases I have ever heard about. At the time of his arrest, Avery was embroiled in a lawsuit that could have fetched him in excess of 30 million dollars. It is a commentary on lousy police investigative technique or lack thereof and it raises a credible question as to whether members of the Manitowoc County Police Department were embroiled in a conspiracy to bring Avery down.
There are issues in this documentary that will leave people asking whether or not Steven Avery is guilty of the crime for which he was found guilt. It will show you how Police Detectives coerced a 16 year old boy (Brendan Dassey) with learning disabilities into a confession by feeding him evidence that should have been withheld which leads to his conviction.
Riveting, is the best word I can use to describe this documentary. I highly recommend it.
(Above) Steven Avery after being arrested for a rape he would serve 18 years only to be exonerated by DNA evidence.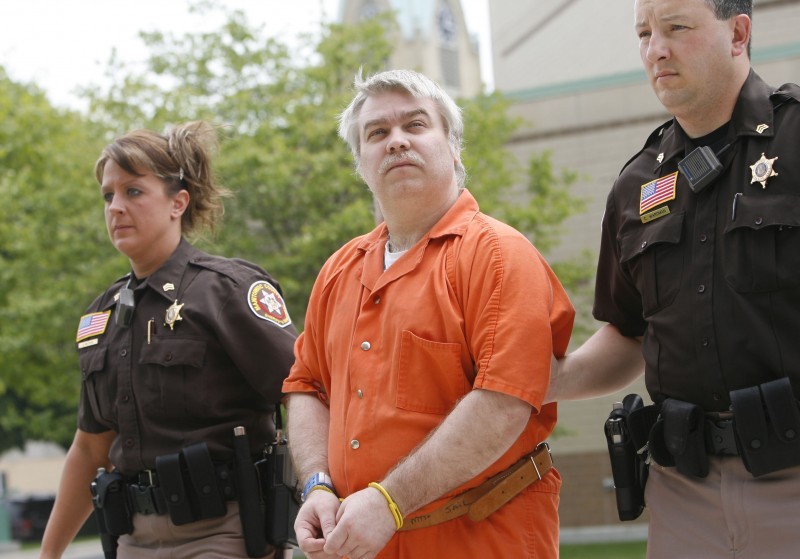 (Above) Avery arrested for the murder of Teresa Halbach only weeks before he was to hear of a lawsuit that would have awarded millions.
Murder victim Theresa Halbach led to the arrest of Avery after her bones were found in a fire pit outside his home along were her Toyota Rav 4 found on the families property
(Above) Brendan Dassey, also found guilty in the murder and rape of Teresa Halbach is the most shocking part of this documentary, simply because the (obviously slow) Dassey is coerced by police into a false confession, but clearly sold out by his own defense team who was working with the prosecution.
I strongly urge people top watch this. It was fascinating and even after it was over, I was left with a great many questions about the judicial system..