So, the Gouvernement du Canda and M. Etienne Harper (pronounced "arp-AIR") have launched an ad campaign in Washington to convince us they're our bestest buddies. They've posted the following all over our public transit: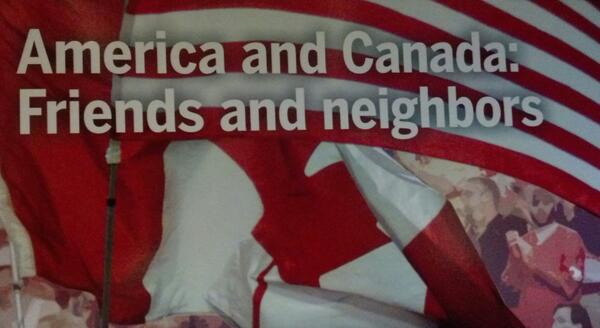 I thought it was a pretty good effort, especially how they put the U.S. flag in front of and above the Canadian flag, and how they spelled "neighbors" the right way for the first time in their existence.
I wonder how much of that funny-coloured stuff they pretend is money they spent on this? The apparent purpose is to convince us to buy oil from Canada, which we already do.
Ultimately, it didn't work. The large majority of Canadians still hate the U.S., its people, its culture (such as it is), and. . . well, basically its existence.
As for the U.S., our ignorance of Canada is exceeded only by our indifference.