Stonehenge savaged in American attack
......though Bath gets high marks
By Nigel Reynolds, Arts Correspondent
Last Updated:
2:57pm GMT
02/11/2006
Stonehenge, Britain's most iconic heritage site, has been savaged by a leading publication in the American tourist industry.
Stonehenge dates back to 3000 BC
National Geographic Traveler says that the Neolithic and Bronze Age stone circle is "a mess", "over-loved" and lacking in magic.
The criticisms are made in a survey by the magazine of conditions at 94 UNESCO World Heritage Sites based on a point-scoring system.
Two other UK sites - the city of Bath and the West Country's Jurassic Coast - won higher marks and praise.
Stonehenge, which only scored 56 points out of 100 in the survey, dates back to 3000 BC. It has been plagued in recent years by local and central government indecision over the upgrading of the A303 road which runs close to the site.
The researchers said Stonehenge had massive numbers of tourists "making for a crowded, noisy environment".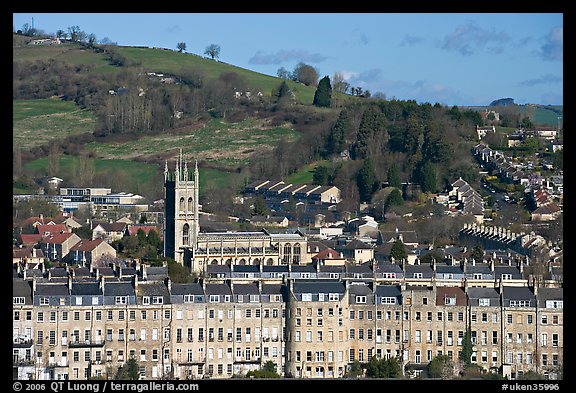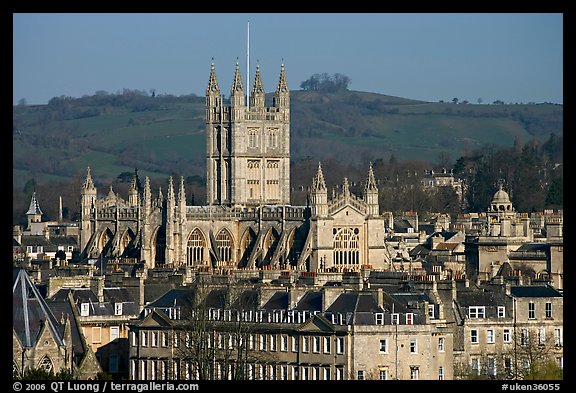 The ancient city of Bath in South West England - named after its baths built by the Romans on its natural hot springs - is the most beautiful city in Europe. It features at No7 on the list.
Local people appeared not to benefit from the site, the magazine said, and its aesthetic qualities were compromised by the existing road layout and adjacent development.
The verdict on Stonehenge went on: "What a mess! Compelling ... over-loved ... certainly the current experience lacks magic.
"Crowd control is a good thing, but over-regulation has made the visitor's experience rather disappointing, charm is gone. Would be good if something is done to surrounding landscape."
Bath, an architectural jewel, won 78 points in the survey, ranking the city seventh in the list. It was described as "very well done in terms of both urban conservation and interpretation of Roman and Georgian heritage". But overcrowding was said to be a problem.
The Jurassic Coast of Dorset and East Devon scored 70 points and was described as "well managed". But researchers said its popularity had led to severe erosion of the cliffs and "people pollution".
The Jurassic Coast, Devon
Norway's West Fjords topped the study, with 87 points, while Nepal's Kathmandu Valley was placed bottom with just 39 points. Also doing badly in the latest survey were the Great Wall of China (55 points) and the Pyramids of Giza (50 points).
dailymail.co.uk