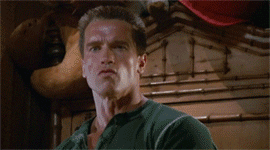 Wynne slams Harper over missing, murdered aboriginal women comments
Prime Minister Stephen Harper is wrong in saying that police investigations, not a national inquiry, are the best way to deal with crimes involving missing and murdered aboriginal women, Ontario Premier Kathleen Wynne said Friday.
"For Stephen Harper to say that there's not a systemic aspect to this, I think is just — I think it's outrageous quite frankly," she said in an interview with The Canadian Press.
Wynne's not the only premier to take issue with Harper's comments. Manitoba Premier Greg Selinger said Harper is missing the point when it comes to murdered and missing aboriginal women.
"As Canadians, I believe we want to look after each other, and I think we want to protect the most vulnerable, especially missing and murdered aboriginal women from being victimized," said Selinger. "It's an issue that affects communities all across Canada."
All the provinces and territories endorsed calls for a public inquiry when they gathered last year in Ontario for the annual Council of the Federation premiers' conference. They'll meet up again next week in Charlottetown, P.E.I., where they'll talk with aboriginal leaders.
http://www.cbc.ca/m/news/canada/toro...ents-1.2744668