(external - login to view)
Pipeline Action ‏@PipelineAction
(external - login to view)
Canadian jobs are an attractive alternative to imported oil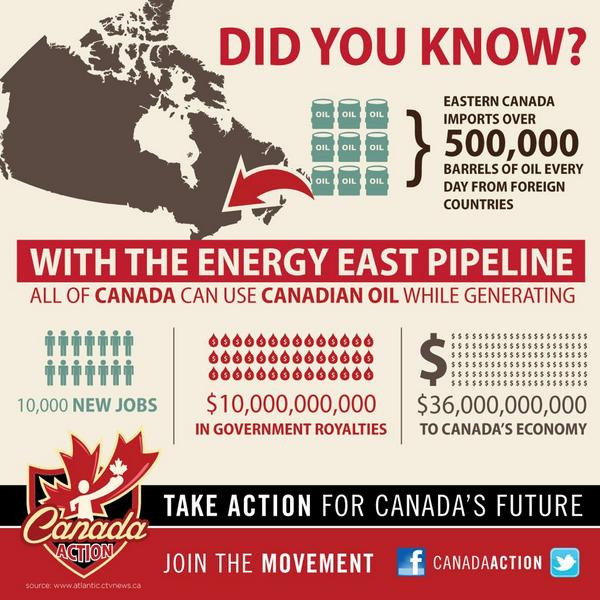 MONTREAL — Canada has the third-largest oil reserves in the world, but we import large volumes of oil from foreign sources into Eastern Canada, including Quebec, every day.
Surprised?
Well, you are not alone.
Oil refineries in Quebec and Atlantic Canada import more than 600,000 barrels per day from foreign sources. But with Canadian oil production growing, using Canadian crude oil in Quebec, instead of imports, is an attractive option.
First, we know the regulations under which Canada's oil is produced. While some will argue our energy future should not include oil, the reality is that it will; so producing Canadian oil safely, and continuously improving environmental performance, is our best, most reasonable choice.
Many foreign oil suppliers to Quebec, such as Algeria, Angola and Kazakhstan, don't have the regulatory system or transparent environmental reporting that Canada has in place.
more
Opinion: Canadian crude is an attractive alternative to imported oil
(external - login to view)