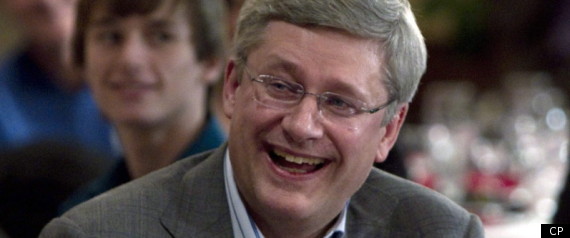 Why the Tories' latest attack ads aren't working
These are difficult days for the Harper Conservatives. They have suffered second place in the polls behind the Liberals for over a year. The Supreme Court has handed them three successive defeats. They have had to retreat on the Fair Elections Act. The economy remains anemic. The temporary foreign worker program is in disarray ...
Well, you get the picture.
But the development most worrying for the Tories may be the results of their latest attempt to define the new Liberal leader using attack ads. You'll recall how effective the Conservatives were in hijacking the political images of Stéphane Dion and Michael Ignatieff.
Dion was "not worth the risk." Ignatieff was "just visiting."
And it didn't take long for the Conservatives to identify what they believed to be Justin Trudeau's weakness; they had the new batch of attack ads in the can even before Trudeau was formally elected leader last April. The ads, which have run intermittently for over a year, claim Trudeau is "not ready" to govern — that he's "in over his head." The objective: to leave the electorate with the impression that Trudeau is inexperienced and lacking good judgment, a political neophyte incapable of running the country now or ever.
But a new public opinion poll conducted for the Star by Forum Research found the ad campaign has backfired, badly.
The research suggests nearly half of Canadian voters have seen the TV ads. Of those voters, half said the ads were most likely to make them vote Liberal, not Conservative. Only 17 per cent of respondents said the ads encouraged them to vote Tory.
Of those who had previously voted Conservative, a quarter of them said the attack ads made them want to vote Liberal. Equally disconcerting for the Tories, close to half who previously voted NDP said they, too, were inclined to vote Liberal after seeing the ads.
Three-quarters said their opinion of Trudeau was either unchanged or had improved since last year. When asked which three "signature" Liberal policies would most motivate their vote, they identified marijuana legalization, lowering the retirement age back to 65 and repealing the Fair Elections Act. These policies appeal across a broad age range.
Lorne Bozinoff, president of Forum Research said the ads "seem to have the effect of reinforcing whatever image you hold of Justin Trudeau, whether positive or negative. Among those whose image is positive the ads are very powerful at generating support."
Since Trudeau became party leader the Liberals have stayed well ahead of the Conservatives in the polls, and Trudeau has remained consistently more popular than Harper. It's hard to imagine a worse outcome for an attack ad campaign aimed at undermining voter confidence in a new leader.
So why have these Conservative ads failed when others have worked?
....find out why...
Why the Tories' latest attack ads aren't working